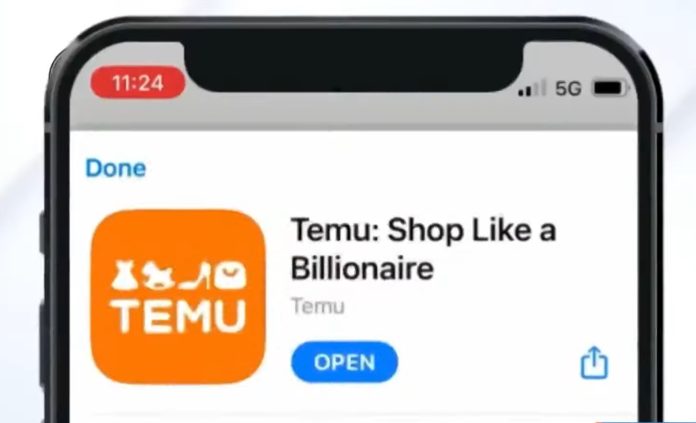 Last Updated on August 21, 2023 by Easyapns
In today's digital age, online shopping has become a ubiquitous part of our lives. With the convenience of browsing and purchasing products from the comfort of our homes, it's no wonder that the popularity of online shopping continues to soar. Among many online shopping platforms, Temu has become a popular choice. However, for those seeking variety and alternatives, we have curated a list of 10 fantastic sites and apps like Temu that offer a diverse and rewarding online shopping experience. From e-commerce giants to specialized marketplaces, these alternatives are sure to cater to various needs and preferences.
10 Sites or Apps like Temu
#1. Amazon – The E-Commerce Giant
At the forefront of our list stands Amazon, a behemoth in the world of online shopping. With its vast product selection ranging from electronics to books and everything in between, Amazon has something for everyone. Its user-friendly interface and efficient delivery system make shopping a breeze. Moreover, with Amazon Prime offering perks like fast shipping and exclusive access to entertainment, it's no surprise that Amazon has become a household name worldwide.
#2. eBay – The Online Auction Marketplace
For those seeking a unique shopping experience, eBay reigns supreme. Operating as an auction-style platform, eBay allows users to bid on items and score fantastic deals. The thrill of winning an auction adds an element of excitement to the shopping process. Additionally, eBay's vast array of products, including rare and collectible items, sets it apart from traditional e-commerce platforms.
#3. AliExpress – A World of Affordable Products
If affordability is a top priority, AliExpress is the go-to destination. This international marketplace connects buyers with sellers from around the world, resulting in competitive prices on an extensive range of products. Shoppers can explore a diverse selection, discovering treasures they might not find elsewhere. With buyer protection measures in place, AliExpress has gained immense popularity among bargain hunters.
#4. Walmart – The All-in-One Retailer
Walmart, the retail giant, has seamlessly extended its reach to the digital realm. Beyond its brick-and-mortar stores, Walmart offers a comprehensive online shopping experience. From groceries to electronics, apparel to home essentials, Walmart provides an all-inclusive shopping solution. With options like in-store pickup and convenient delivery services, Walmart caters to a broad audience.
#5. Etsy – Handmade and Vintage Treasures
Etsy embraces a different approach to online shopping, focusing on handmade and vintage products. As a marketplace that supports independent sellers and artisans, Etsy offers a treasure trove of unique items. Shoppers can find one-of-a-kind gifts, personalized creations, and vintage treasures with a distinct charm. Embracing the spirit of creativity and craftsmanship, Etsy appeals to those with a penchant for the extraordinary.
#6. Target – The One-Stop Shop for Essentials
Target has made a name for itself as a one-stop shop for everyday essentials and more. From trendy fashion to stylish home décor, Target curates a delightful collection that blends quality and affordability. The store's collaborations with renowned designers add a touch of exclusivity, making Target a favorite among savvy shoppers.
#7. Best Buy – Your Tech Haven
Tech enthusiasts, rejoice! Best Buy caters to all your electronic cravings. With a vast inventory of gadgets, computers, and home appliances, Best Buy is a paradise for tech lovers. What sets Best Buy apart is its dedication to providing expert advice and comprehensive tech support services. Additionally, their price match guarantee and extended warranties give shoppers peace of mind.
#8. Zappos – Shoe Paradise
For shoe enthusiasts, Zappos is a dream come true. This online shoe retailer boasts an impressive selection of footwear for every occasion and style preference. Zappos' user-friendly website and hassle-free return policy make shoe shopping a breeze. With a commitment to exceptional customer service, Zappos sets the standard for online shoe shopping.
#9. Newegg – Tech Enthusiast's Delight
Newegg caters specifically to tech enthusiasts, making it the go-to destination for computer hardware and electronics. Tech-savvy shoppers appreciate Newegg's detailed product reviews and rating system, helping them make informed decisions. Frequent tech deals and promotions further sweeten the shopping experience, making Newegg a favorite among the tech community.
#10. Rakuten – Earning While Shopping
Rounding off our list is Rakuten, a platform that lets you earn rewards while indulging in your favorite pastime – shopping! As a cashback and rewards platform, Rakuten partners with various retailers to offer enticing deals and earn cashback on purchases. For those looking to save money while splurging on their favorite products, Rakuten is the ultimate destination.
FAQs
Conclusion
The world of online shopping is teeming with opportunities, and these ten alternatives to apps like Temu open new doors for every kind of shopper. Whether you're hunting for the best deals, seeking unique treasures, or indulging in your tech obsession, these platforms offer diverse and rewarding experiences. So, venture beyond the familiar and explore these amazing alternatives to apps like Temu to enhance your online shopping journey. Happy shopping