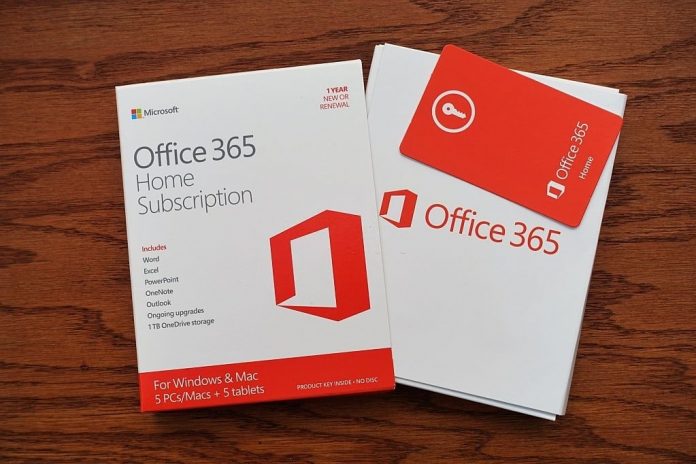 Last Updated on August 5, 2023 by Easyapns
Are you looking to write a book and are using Microsoft Word to create the backbone for it? Are you a college kid who has a ton of papers to write this semester? If so, then you need a few Microsoft Word tips and hacks to help you out.
Doing so can help you capitalize on Microsoft Word like never before. You'll find using its already simplistic format to be, well, simpler! There are many hacks to use Microsoft Word for beginners and experts alike.
See below for a list of some of the savviest Microsoft Word hacks that you can benefit from whenever you use the processor for yourself.
#1. Getting Word for Free
Say what? That's right, ladies and gentlemen, there are ways that you can get Microsoft Word on your device for free, even if you use a Macbook or Mac.
For those of you that will use it all the time, such as college students writing papers, we still recommend investing in the entire Microsoft Office package. That way, you get Word, Excel, PowerPoint, and the like for one cost-friendly price.
That said, if you don't find yourself using Word other than when a friend or client sends you a .docx file, then there are other ways around it.
For example, you can use MS Word Online for free. All you have to do is visit the page (it's a site), click "sign up for free", create an account, and either starts a new document or drop an existing one to edit.
Visit this great site for more ways that you can get Microsoft Word for free and avoid paying an unfriendly cost.
#2. Use the Welcome Back Box
Maybe you have a lengthy paper that you're writing for class. Perhaps you're working on a book that you hope to turn into a published book one day.
Any of these lengthy projects will take maximum time and effort. But the drag about using Word for them is that, when you reopen the file to continue working on it, you have to scroll all the way to the bottom again.
Heaven forbid if you were going back through and editing the body of your paper, you may spend precious minutes finding the spot you worked on last.
Thankfully, Microsoft Office has a welcome-back box. This handy little box pops up within the first two seconds that you reopen your document and will escort you to the page you last worked on.
By simply clicking on it, you can quickly get back to work, negating the warm-up time that you need and helping you to get into deep focus that much quicker.
#3. Sign Your Name
Most people don't realize that Microsoft Word can help them sign documents. You can quickly draw a signature to add to any document.
This can help you quickly sign documents such as rental agreements and other important contracts that are time-sensitive.
Simply go to "Insert" at the top of the screen and then click on the "Shapes" icon. A scroll-down section will appear, where you'll find a "lines" section. All the way to the right, there is a scribbly icon that looks like a coil that's bent out of shape.
This is known as the freeform drawing tool. Once you click on that, drag your cursor across your document and click down on it to begin creating your signature.
#4. Know the Basic Shortcuts
We all have that one relative or coworker who knows every keyboard shortcut in the book. With just a few button combinations, they can create almost anything on a Microsoft program with ease.
You can get to that level, too! Start by knowing the "basic three": copy, paste, and cut. These three alone are such a huge help when navigating your way around Microsoft Word. See below for the shortcuts:
Cut: Ctrl + X
Copy: Ctrl + C
Paste: Ctrl + V
Fun fact: for those of you wondering why to paste's shortcut isn't "Ctrl + P", that's already been claimed as the shortcut for "print".
#5. Zoom In or Out
Gone are the days when you have to squint your eyes to read when you want to see the entire body of text. Nowadays, you can have the best of both worlds using Word's Zoom bar.
The Zoom bar is located on the bottom right of the Word program layout, and can easily be used by clicking your cursor over the round button and dragging it one way or the other.
It's easy! To zoom out, you just drag the button toward the "-" icon. To zoom in, you guessed it, drag it toward the "+" icon.
#6. Use Focus Mode
It's never been harder to focus on a project than in today's society. We have access to social media on our computers and smartphones, which release a bit of dopamine in our brains every time we get a "like" or comment from a friend.
However, you need time to achieve deep focus, a 30-minute to 1-hour-long window of uninterrupted work.
Thankfully, Microsoft Word helps with Focus Mode. It makes your file take up the entire screen and gets rid of all buttons and icons, preventing the likelihood that you get distracted.
Use These Microsoft Word Tips to Your Advantage
Now that you have seen several Microsoft Word tips and tricks that can help you write awesome content, be sure to use them to your advantage.
Hopefully, these hacks are a huge resource for you. Here's the best news: they're only the tip of the iceberg! Keep learning more hacks as you go!
Be sure to browse our website for more articles on digital hacks, as well as many other helpful topics.