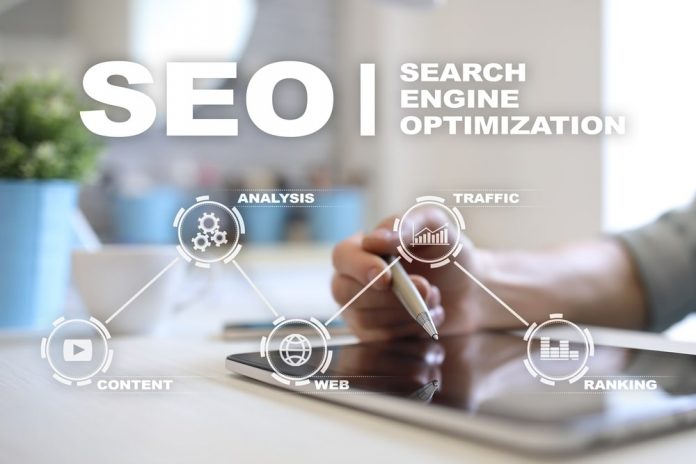 Last Updated on August 5, 2023 by Easyapns
The style of playing a game has changed now, the traditional way has been excluded and now people prefer to play on smartphones in a modern way. There are various games to play with the app and play store. The appropriate ranking of them on Google and the app store is also a big task and only developing a game is not enough, it needs proper SEO strategies to promote a game. SEO is the key to online marketing and proper planning provides an effective result- which should be done by tracking important marketing KPIs with a tool such as an SEO dashboard. The soul of the app is SEO, it should be promoted in a well and proper manner.
SEO is to introduce a way to reach thousands of people. The proper SEO strategies are a must for effective results in a short period of time.
In this blog, we brought the best SEO planning for your gaming sites through it you can get the best results.
Effective SEO Strategies to Increase the Gaming Sites Performance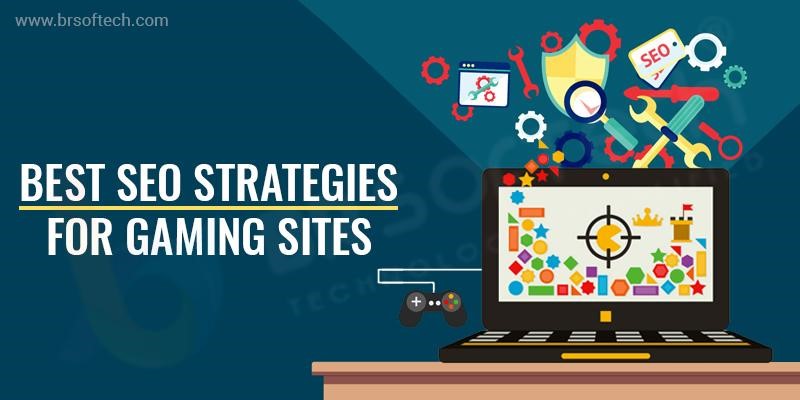 You can follow the SEO strategies which are desirable and the website development process to increase audience traffic. Here, we provide SEO tricks and tips to bring the gaming site business.
#1. Social Content
In the upcoming era, social media platforms become the most popular platform which can increase your business value, whether it is based in the game industry or any other industry. According to a Google survey, 78% of game businesses enhance the popularity of the social platform, the flash game-playing option on social media platforms, and attractive content which targets the audience.
According to the past year, you can share game solutions or development processes on Facebook, Twitter, and Google+. It provides better business growth services across the world by sharing, blogs, articles, and much more. So you can connect your Android game development performance and popularity with these types of popular social platforms or media channels. You can create a group on social media platforms but make sure the participants should be genuine and interested in a game. Hence they should be game lovers and show interest to play the game. If once you collect game lovers so it would be easy to spread the game, it will work as a community.
#2. Service-Based Videos Channel
It is the best way where you can keep and provide the app users or audience with better entertainment and service with a video channel. But have you thought about it which can increase the better video or performative content ranking with the help of a search engine results page? So, according to the marketing report, it defines that 65% of content users get from videos which put an impact on your game industry.
So, why do not involve the video content marketing strategy to build an effective video on the Google search that indicates your game development service, process, game title, and additional features? Also, you can upload your game video on youtube with an SEO content strategy, which is easily able to find on GSRP. Spread your game video to a huge number of people. As video content is more effective and you can make several videos on how to play, the best strategies as now people are crazy behind it and no one has time to read the blogs everyone relies on the pictures and videos. BY video they can have full practice and it reduces the communication gap. Along with this, you can make a video of the reviews or some history it will bring an emotional touch and helps you to bring trust between the users.
#3. Mobile Optimization Service
You can develop or build mobile-friendly gaming sites, this service signifies the site access permission which you can easily access on your mobile phone, tablet, laptop, and smart gadgets. We can accept it, in 2008 this technique took up with HTC mobile development company and it is properly raised in 2015 and become the best mobile optimization platform to access all types of applications.
So, you can allow mobile-friendly service with SEO strategies for mobile-based game searches. Also, make sure the mobile optimization process accepts the SEO-based ASO strategies to increase the keyword search process. Make sure your mobile optimization service process is according to SEO-based ASO strategies. Along with that, you can make a perfect game font, graphics, and content logo.
#4. Voice Function-Based Game Searching
In the technology age, we can see the artificial intelligence service which is rapidly allowing in the IT and software industry. The voice-based game searching service provides a better solution to easily find the game app.
According to this strategy, it becoming a most effective service in the mobile app development platform where game developers allow the AI-based voice searching service and provide a better result according to voice command basis. It doesn't matter where are you, you can just open your Google or voice assistant service like google assistant, Siri, and Cortana to search the game site or application. People prefer to have an easy job now they don't want to have a long process so enabled your app to be connected with AI.
#5. Web Content Aggregation
The best image, graph architect, social media, guest posting, News, map content, and video-making content increase the 80-90% search result information. these processes indicate the search source and after the search, it provides the relevant result of the particular topic or subject.
You can follow the content curation service in your game sites which contribute the curated content by various platforms and high authority based, after that it provides on the display according to user searches. So, we can say it is the best way which can improve your game site business platform.
Make your website effective, functional, and appealing, so it can attract viewers and force them to play the game. The web solution should be so eye catchy and impressive that a player is forced to download the app. The web solution is the first impression of the users and it should be impressive and can sort all the queries of the players.
#6. Mobile App Craze Grow Your Game Site Performance
In this world, Mobile app users' quantity is greater in comparison to web browsing users. According to research in the world, 55% of users utilize the online service by mobile application and spent most of their time on the mobile platform. Along with this, 90% of users use social media and business channel applications. So, it is a great way where you can promote your application through effective SEO titles, and keyword optimization bases. For instance: The latest teen Patti game for Android and IOS mobile phones etc.
SEO/ASO Guideline to Improve the Game Site
Do you want to explore how to rank your gaming sites? You can follow the step-by-step guide which is based on SEO and ASO features based. After that, your Game site business will be on the way to a better business life cycle.
#1. Research Analysis
Basically, it is based on the on-site SEO page and off-site SEO page which indicate the game keyword research. We know that the research analysis is the best piece of SEO. You can understand the research strategy through these features.
Keyword Research
Competitor Keyword Research
#2. On-Page Optimization
The on-page optimization is important to increase your game websites such as backlink building and search optimization. The on-page optimization is basically based on these features which can increase your Game site search service and on page service describes all your features and all about the game. It is a store of your game, the management should be perfect here.
Experts' focus is to set the page in the best way as one page decides the ranking on Google. The keywords, title, and meta title all should be according to Google policy and only placing keywords is not essential as the content and design should have the ability to attract the viewers. Focus that your web solution should have the ability to attract the player's design and content prepared in such a way that it fulfills the desire.
A. Website Structure
When you develop or make a website then make sure the architecture of effective web represents your web ranking. Therefore, make sure that the web page passes the required information by internet linking. After that when a user comes to your web page or blog page then he can easily access your game service by the interlinking process like this:
Home>Category>Sub Category> Games
B. Internet or Web Linking
it is a crucial step that can increase your game website ranking. It processes your game solution by on-page optimization-based internet linking. Basically, it enhances the ranking by anchor text, keywords, and title based in such a way:
Game site home page> Game categories> individual game post
Web linking is an essential part to promote your site in the best way as by creating the links on the other website can be helpful and helps to bring interested people to the same platform but it is important that you should create the links on the best website who gets the best traffic.
C. Usability
It is the best and super SEO strategy that makes your web page content and makes your visitor happy through incredible usability, helpfulness, and game needs. In this process, you can get the amazing user experience of the game website. Also, it helps as a customer support service to easily provide reliable service.
D. Keyword Optimization
You can customize the keyword on your gaming site's blog post and on-page site. It is helpful to show your web rank as the first priority. Also, you must know which type of keyword you can customize according to Google Search Result Page. For instance :
Effective title
Heading
Subheading
Content paragraph with a valuable description
To work on good keywords is essential. Keywords strategy is the most crucial thing of SEO, as it helps to bring the best and most effective results to Google. Keyword placement should also be in the best way so it can rank on Google.
E. Social Media Integration
With social media integration, you can build your gaming website on it. Social media growing the community channels, sharing, and content which is helpful to improve the gaming site ranking. Facebook, and Instagram all are ruling the world and without them our life is incomplete. Social media has become an important part of our lives and people prefer this platform extremely.
#3. Quality Testing
When you completed the On-page optimization you can fix the auto and manual optimization service on your game website. You should use the analytics of keywords to convert the search ranking to top priority. PPC service to convert the high keywords, A/B testing to increase web traffic, and many more. It is important that the quality should be perfect of the site.
#4. Blog Content
As we mentioned that blog content is an important part of SEO strategies. Content is based on the keyword and research analysis based. You should be always remembered that your blog or web content is user-friendly and high quality based which can easily target your webpage.
#5. Link Building
According to the blog post and content strategy, you can allow the inbound link in your on-page and blogs because Google calls your gaming site by the effective traffic. In this, the low-quality based blog content and keyword make a positive effect on your game business site or application.
#6. SEO Tools
In the IT software-based game development industry, you can see the many types of SEO tools. Here, we are defining the effective tools that can help to increase your website rank on the GSRP.
Screaming Frog
Mergewords
SEOMoz keywords tool
Authority lab
buzzStream
Conclusion
With the above SEO strategies and information, you can develop the well quality and SEO-based content. It promotes your website and application whether is based on any type of industry. You can allow the best game app developers to build an effective game application and SEO executive to manage the Application search optimization process to provide and manage a relevant searching strategy on the Google Search Result Page.